These dresses, from various A/W 08 collections, are more like costumes. They make me want to write some kind of other-worldly costume drama . . .
I wanted to be a costume designer for years, but when I studied Fine Art and we did a costume project I found out I was actually useless at making clothes so put that dream to bed. I designed a very structered dress based on the figures of Giacometti, but - I'd never made any item of clothing before and the staff at the college were so rubbish at providing help and guidence that it didn't really work. Nevertheless, I still really appreciate dramatic, detailed and beautifully different designs.
Alexander McQueen

- you could almost cast each dress to a character, they're so opulent and beautiful.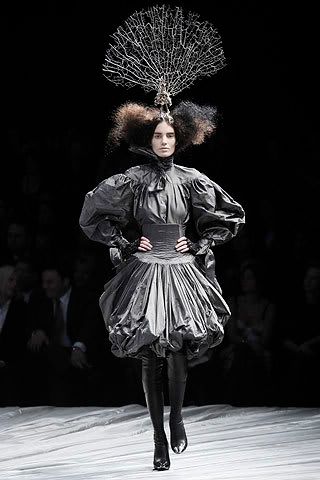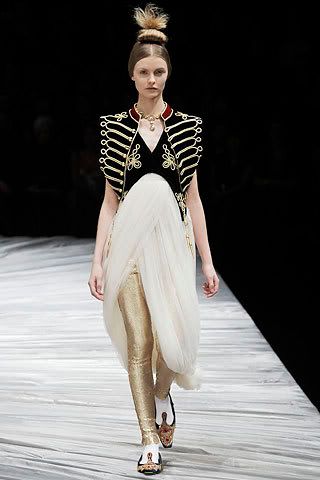 I'm not entirely sure who these are by as all I could find was the tag AROR (if anyone knows, please comment!)....